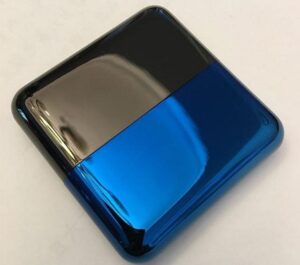 Aluminum cover die casting
As a professional die casting foundry in china, we made custom Aluminum cover die casting parts according to sample or drawing in 2D or 3D.The material can be Aluminium alloy ADC12,A380,A360,YL113 and so on.
The surface treatment for you choosing:Blacking,polishing,anodized,chrome plating,zinc plating,nickel plating,tinting,Gold plating,Hot-dip galvanizing,Black oxide coating,Powder coating,Spray paint,e-coating,Dip molding.
Attention to Aluminum casting
First, the demoulding problem is considered.
Secondly, considering the wall thickness of aluminium alloy die casting, the filling gap is too large.
Thirdly, in the structure, as far as possible to avoid the emergence of the structure, leading to complex die structure, and have to use multiple cores or spiral cores.
Fourth, some die-casting parts may have special requirements, such as fuel injection.
Fifth, the design considers the mold problem. If there are multiple positions of the core, try to put two aspects, it is better not to put the lower core, such a long time, aluminum alloy die-casting core will have problems.
Casting process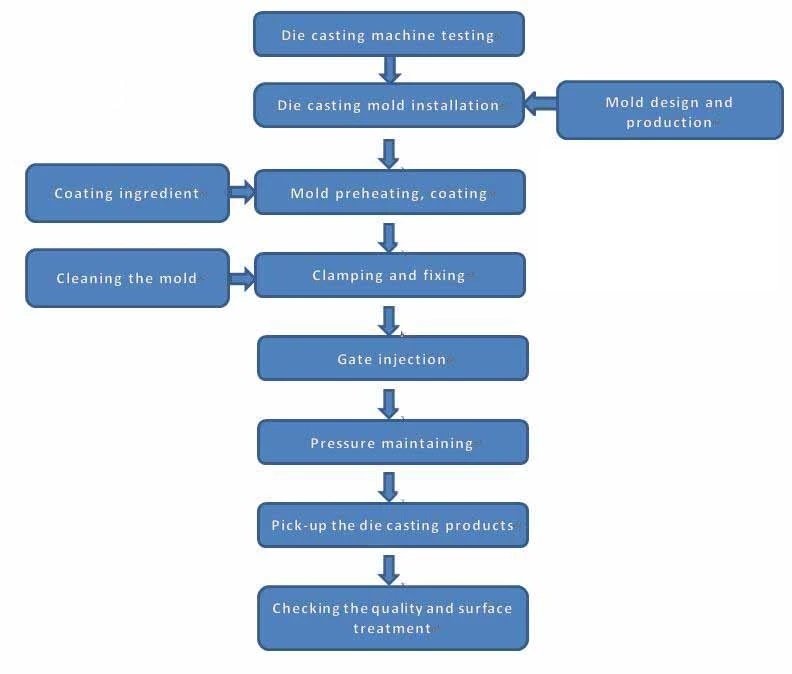 Our Services
1. All sorts of aluminum die casting parts can be manufactured according to customer's requirement, drawing, design or samples;
2. The coordinated service (stamping, machining and surface treatment) make lower price possible;
3. Strong engineering team makes high quality;
4. Full material testing process and quality control system before shipment;
5. On time delivery;
Packaging & Shipping
1. Inner packing: poly bag or air bubble bag or carton or blister tray
2. Outer packing: carton or pallet
3. According to customer's requests
4. Delivery details: 15-35 days according to order quantity