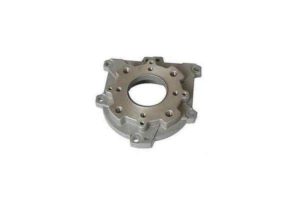 Diecast services
Diecast services is a kind of metal casting process, which is characterized by high pressure applied to molten metal by mold cavity. Molds are usually made of alloy with higher strength, which is similar to injection molding. Most of the die casting castings are iron free, such as zinc, copper, aluminum, magnesium, lead, tin, and lead tin alloy and their alloys. According to different die casting types, cold chamber die casting machine or hot chamber die casting machine is needed.
Diecast Foundry
We are capable to design and produce the Die Casting Mould, we have CNC to machine the parts to meet your requirement. We also providing our customers with remarkable OEM solutions to meet a variety of requirements. We believe our product quality and price will be able to Enlarge your competitive power in your market.
Service:
OEM/ODM custom diecast services

Material:

 Die casting:Aluminum & Aluminum alloy  A360, A380, A390,  ADC12,ADC10,ALSI09 etc..

 Zinc & Zinc alloy. ZA-3,ZA-5,ZA-8

Sand casting:ZL101,ZL104,ZL102 etc..

weight

0.01-35kg

Manufacture Process

1. Process: Die Casting/sand casting/gravity casting

2.Secondary Machining: CNC turning, milling, drilling, grinding, assembly to Packing

Surface Treatment

1. Sand blasting

2. Zinc/chrome plating

3. Powder coating

4. Anodizing

5. Polishing

6. electrophoresis etc..

Production

usage

1. Auto parts

2. motorcycle parts

3. pump parts

4. locomotive parts

5. machinery parts

6. tool parts

7. Lighting parts

8.Furniture partS
How to place a order with us
Generally speaking, the procedure is usually as follows:-
Send us enquiry by either email or fax, and we will make you detailed offer.
After everything is confirmed, we will send you a Pro forma invoice in which our bank information is included.
We will arrange production after receipt of 30% deposit. (50% deposit of mould cost)
We make shipment and you pay the balance after produciton finishes,
Full set of original shipping documents will be sent to you by courier after we receive final payment,
Then you can take delivery based on these documents at your port.